Last Updated on
With big names like Ninja and Shroud leaving Twitch for the Microsoft-owned rival platform, many fans began to wonder: What makes Mixer so special?
If you're willing to leave behind millions of followers on your home platform and begin again from scratch wholeheartedly, there must be a reason behind why such big stars chose to move and start over on Mixer.
Whether it's for money purposes, close communication with the devs, or improved community interaction — Mixer sure sounds like a platform we should all watch out for!
What is Mixer?
Mixer is a Microsoft-owned streaming platform that is considered to be Twitch's primary rival. The service officially launched on January 5, 2016 as Beam, under the ownership of co-founders Matthew Salsamendi and James Boehm.
Many gamers are signing up on the platform to broadcast their gameplays. Although the majority audience are gamers, it's a live broadcasting platform that basically allows you to stream yourself doing something. There are other non-gaming categories you can also consider from IRL vlogs to cooking.
The Mixer community is said to be more active and community-oriented compared to Twitch, although the popularity and player base is still rising and could use more boost.
If you are looking to jumpstart your streaming career or planning to boost the viewers you seem to can't get in Twitch, why not consider streaming on Mixer?
Why Stream on Mixer?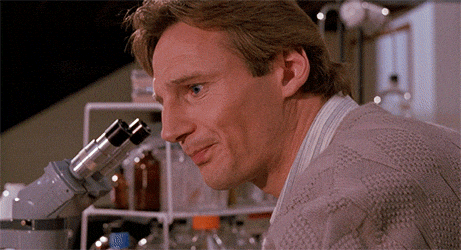 The platform boasts features such as: improved interaction between the streamer and viewers, including voting on in-game decisions like what weapons they should use to either help the streamer or challenge them further. This makes your gameplays interactive amongst viewers who'd like to join in and contribute.
Unique niche compared to other platforms, Mixer also allows its live streaming users to mix and match with other co-creators and other like-minded users.
Other pros:
The platform is considered as the most efficient and quick platform for gamers. It has co-streaming options, real-time analytics, statistics, and live chats to make interaction faster.
It provides a co-streaming option where you can stream your content together with a maximum of four other users at a time.
Once you successfully grow your channel, you can find various opportunities to partner with big gaming brands and sponsors. You can work with them to make sponsored content, such as featuring their products into your stream in some way.
Mixer has features which are similar to Xbox Live and PlayStation Live, thus the platform is a top choice among enthusiastic gamers
Mixer also has official mobile apps for Android and iOS, which are both pretty stable. They can help you cover the essentials of viewing and interacting with content, making it ideal for watching your favorite streamers.
The mobile web client for Mixer, unlike its mobile apps for the iPhone and Android, can give you the full access to all the features that the platform has to offer. Notably, Mixer's site is accessible and easy to use, be it on desktop or mobile.
How to Create an Account
Creating an account on the platform is as easy as 1-2-3. Since Mixer is a part of the Microsoft family of products, you must first have a Microsoft account in order to create a Mixer account .
Creating a Mixer account through web browser
Visit http://mixer.com
Click "Sign in" in the top right
Click "Create one"
A new pop up will prompt you to sign into your Microsoft account. Enter your existing Microsoft account you wish to create your Mixer account with (you'll use this account to sign in).
Double check your popup blocker if the Microsoft sign in window doesn't show after clicking "create one" since this may cause conflicts.
After completing the process, you'll now have a Mixer account!
Creating a Mixer account through Xbox One
If you already use an Xbox One, creating a Mixer account is as simple as opening the Mixer app on Xbox.
Microsoft will automatically generate you a Mixer account using your Xbox Live credentials. You can then use your normal Microsoft login to sign into Mixer on all the available platforms.
Note: If you want to change your Mixer username, you may do so through your account page once every 30 days.
How to Start Streaming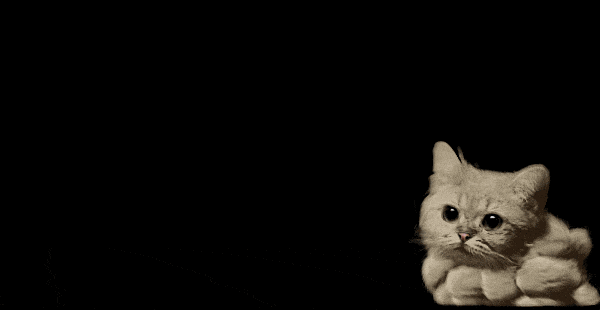 Prepare your streaming gear
Do not rush into battle unprepared. If you want to begin your journey on streaming, you must also prepare the gear you need to do so. This includes getting a PC set with specs that can handle your chosen game, a high-quality web camera, and a clear microphone.
Some streamers prefer not to show their faces on camera for various reasons. Whether you're camera-shy or concerned about your privacy, you can opt to stream pure gameplays and throw in commentaries in the audio for variety.
However, viewers are likely to follow you if they can see your reactions as you play the game. Fans look for entertainment value especially in new streamers. As a newbie, you'd definitely want to put your best foot forward to attract more views and followers. Marketing your channel is also easier if you show your face while your broadcast is live because you won't need to create different images as placeholders.
Set up the technical aspect
Simply put, you need a software to help you broadcast your streams on Mixer. One of the most popular options is through OBS Studio, an open source and free-to-use streaming software that's also relatively easy to navigate and set up. A simple Google search can lead you to dozens of tutorials on how to set it up for your Mixer channel.
In particular, StreamLabs OBS (Slobs) is noted to be the most used streaming software in the platform. It has a simple user interface where you can also get overlays for your videos. If you want to get started on streaming your gameplays, Slobs is the best pick!
Slobs can help you get your stream going in only a couple of minutes and provide you with some other features you are definitely going to need at some point. This includes: Streamlabs chatbot, animated alerts, donations, and more. You can even create a website for streamer-exclusive goodies through StreamLabs Creator Sites.
Another popular option is through XSplit, which has a paid subscription system. It has more features than OBS, more stable, and less resource-intensive. A lot of veteran streamers recommend the software especially if you can afford it. These two can greatly help you share your content with the rest of the world through Mixer.
Pick a game (or content) to stream
Before you start streaming, you must first figure out the type of content you want to offer your viewers. Most streamers on Mixer are jumping on the bandwagon of playing popular games to easily attract new viewers in.
You may consider playing League of Legends, Fortnite, Counter Strike: Global Offensive, and the like. Check out the top 10 most played games as of the moment to figure out which one is the best for you, especially if you're a streamer who's barely starting out.
If you're not into gaming or you'd want to take a break from the games, you can also choose to stream some creative content. Mixer has various categories for non-gaming content you may want to check out such as Creative (Art, Cooking, Motion Graphics), Music (Composing, Remixing, Singing), and Others (IRL content, Podcasts, Web shows).
Ensure a Stable Internet Connection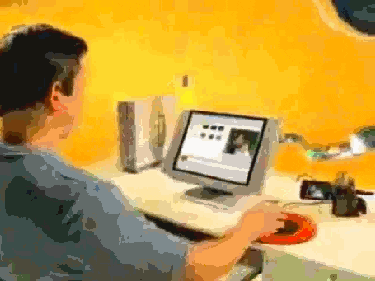 Before you begin to share your stream to the rest of the world, make sure that your internet connection can keep up with the upload rate and speed of your live broadcasts. The last thing you'd want is for your livestream to be interrupted, particularly because of internet connection problems.
Choosing a reliable internet service provider can save you the hassle of solving these issues in the long run. Additionally, it will ensure that your viewers can enjoy your streams without that "Broadcast Interrupted" error message popping in the midst of it. This may cost you to lose one or few viewers— which is something you'd want to avoid.
How to Optimize Your Channel
Choose the right Mixer Stream Overlay for you
Your chosen overlay can greatly affect the look and feel of your stream itself. Hence, it's important that you choose a stream overlay that best captures the branding and personality you want for yourself. There's no need to get overwhelmed in finding professional overlays. There are lots of free options to choose from online, and you may even tweak them if you deem fit.
Keep in mind the kind of viewers you want to attract into your channel. If you're playing action games, choose metal-colored designed layouts or vintage themed designs that can perfectly go along with your videos.
If you're a gamer girl who wants to build an online branding on being "kawaii" or irresistibly cute — you might want to fill your stream with the color pink, pretty bows, glitters, sparkles, and the like. This is also one foolproof way to find a gamer girl on the platform.
Set-up stream alerts, donations and follower notifications
Set up those cool-looking follower notifications for your channel. If you're totally new to the whole "streaming" thing, you can check out StreamLabs which remains to be the most popular alert system for streamers.
Many all-in-one bots include systems that you can get working nicely. Animated stream alerts are becoming more common by the day. Set up your own animated alerts via StreamLabs OBS from their collection of free themes.
If you're unfamiliar with the process, feel free to do a simple Google search to lead you to a tutorial. There are videos and blog posts that will guide you to optimize your Mixer channel better.
Set-up a chatbot for your stream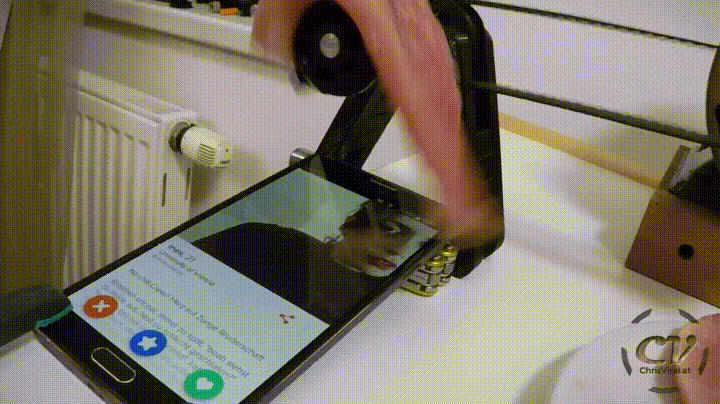 Bots can help you manage your channel efficiently by promoting your content and keeping your stream chat clear of spam messages, trolls, and suspicious links.
Setting up your first bot is also made easy these days! Usually, they are already pre-filled with commands that can help you and your moderators. You can also edit these commands and add your own, depending on your liking.
Generally, all stream bots are created in a way that you can use them regardless of the platform you've chosen to stream to. This means you can use the same bot and commands for your Mixer, Twitch, or Youtube channels.
How to Get More Subs
Viewers can be tricky to please. As a new streamer, it is your task to show them what makes you worth their time and support. With hundreds of other streamers playing the same game as you do, a simple letdown can cost you to lose a viewer or two.
If you're planning to attract more views and grow your channel over a short period of time, here are some tips you can follow to get more subs:
Stream consistently and frequently
In streaming, consistency is key. It's advisable to create a schedule around efficient streaming hours for you. Establish a streaming pattern and do your best to stick to it. This may give your fans something to look forward to on a regular basis.
Find the most optimal schedule for you. The evening schedule is more accessible to those who are at school in the morning or are working day jobs. Meanwhile the morning schedule may give your fans who work graveyard shifts an opportunity to check out your latest livestream.
Try different streaming slots throughout the day to find out which one is best suited for you. This helps you figure out what time slot is more accessible for you and what time yields more average viewers.
Offer content you enjoy or play the games you are best at
Enjoying the things you do on stream is a crucial factor is you want your channel to be successful in the long run. Trust us when we say your viewers can likely figure out for themselves if you are truly having fun or just faking it for the camera. With this in mind, carefully select the type of content you want to offer your fans.
For instance, if you are good at a particular game, then why not play it? Chances are you'd enjoy your time while you're playing it. If you are more of a creative soul, then unleash your creativity and hidden talents on your Mixer stream.
If you enjoy what you do and also show your viewers you're good at it, the views and subs will definitely come rushing forth!
Add variety to your stream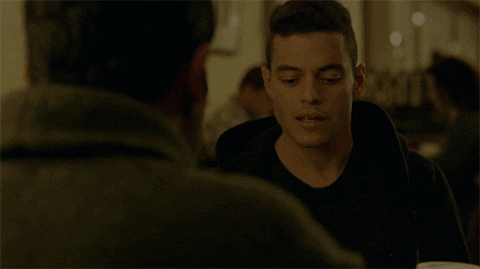 Don't be afraid to mix it up on Mixer! Try not to stick to one type of content only, and branch out to other related games or categories. Streamers who made it big in the industry owes it to their perseverance,  hard work, and the right balance of variety.
Sticking to only one game in the majority of your career as a streamer can get exhausting at some point not only for you but for your fans as well. Check out new games from time to time to spice things up a bit!
It's alright to stick with your primary game, especially if it draws in your regular viewers. However, you can also opt to try out indie games or games with much smaller player base to excite your viewers who haven't even heard of the said game yet.
Make your stream as lively as it can get!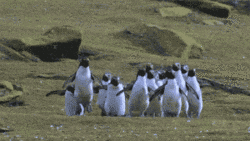 You'd want to avoid awkward, dead-air moments while your stream is live. If your stream is monotonous and boring, your viewers might ditch you for another lively streamer who can keep them occupied and entertained.
One solution to this is by interacting with your viewers in real-time. Pay attention to them and acknowledge their presence. You can ask questions, recognize new subscribers and donators, and reply to their inquiries or comments in the chat box.
Being a streamer is one job where you need to entertain your viewers. Hence, it's your task to make them feel appreciated and seen.
Promote your channel on social media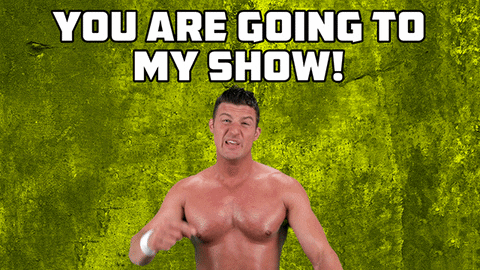 Make your channel be known across social media platforms. Create accounts on Twitter, Instagram, Facebook, and the like to help your brand become more visible. You don't have to limit yourself on Mixer alone. Besides, this is one way to attract more viewers to check out your content.
Market yourself and your content through other platforms. This can also allow you to build a community of fans. If you're a starting streamer, you may even branch out to create a discord server or a subreddit to keep in touch with them personally.
Maintaining an omnipresent social media presence can help you better interact with your fans and followers even while you're off-cam.
How to Become a Mixer Partner
To become an official Mixer partner, you must meet the minimum standards they've set and deliver the quality of content they are looking for.
Mixer's partnership metrics
Account Age: 2+ months
Followers: 2,000+
Streams per month: 12 or more days
Hours Streamed per month: 25 or more hours
Following Terms of Service and Rules of User Conduct
You must meet all of the above metrics for your application to be considered for a review.
Mixer's application page will automatically allow you to check if your channel qualifies through a simple click of a button. If you don't meet the qualifications, it will even show you specifically why.
A form will then appear if you do qualify to become an official partner. You need to submit all the necessary information asked for you to proceed to the screening process.
Every application is meticulously screened by Mixer's team of onboarding agents, and each partner candidate is reviewed personally within the context of their brand.
They consider a lot of factors when reviewing but it is primarily focused on Professionalism, Uniqueness, and Community Building. To successfully pass this part of the review, always strive to improve your channel and keep a community-first attitude.
Meeting the minimum requirements to apply for partnership does not guarantee official Mixer partnership. All channels applying for partnership, including yours, are expected to have a very high level of content quality and are subject to further review by the Mixer Partnerships team.
Some of the Big Names on Mixer
Here are some Mixer stars you can check out to learn a thing or two from:
Last August, professional gamer Tyler "Ninja" Blevins announced an exclusive streaming deal with Mixer, leaving behind his 14 million followers on Twitch. Ninja is one of the world's most popular gamers. He's a former professional Halo pro player turned full-time streamer, and is known for playing Fortnite, PlayerUnknown's Battlegrounds, and Apex Legends.
Despite his transfer, his livestreams continue to attract tens of thousands of viewers.
Ex-Twitch star Michael "Shroud" Grzesiek has ultimately joined Ninja on Mixer, departing his home platform for new pastures. He is one of the largest live streamers in the world known for his incredible skill set and diverse set of games played.
Prior to becoming a streamer, Shroud used to be a professional Counter-Strike: Global Offensive player.
Soleil "Ewok" Wheeler is a 14-year-old Deaf girl gamer for the FaZe Clan. Like Ninja and Shroud, she has also has left Twitch to exclusively stream on Mixer. Ewok usually streams Fortnite, Roblox, and art.
She makes use of sound visualization in the game so she can be aware of players walking up to her for an attack.
For more honorable mentions, the Mixer partner spotlight page is also updated regularly which features streamers on the platform worth checking out! Perhaps you can learn something from these stars as you check out their live streams.
Conclusion
Whether you're driven by the possible generated income or your passion to share your content to the rest of the world, Mixer is a strong choice. It boasts of interactive co-streaming options, real-time analytics and statistics. It's no surprise that the rising platform has more than 30 million monthly active users and has been notably growing at a fast pace ever since its launch.
At the end of the day, it all boils down on your personal preferences if you think Mixer is the right platform of choice. Keep in mind that each platform has its own set of pros and cons. It's advisable that you carefully weigh it out before you decide to start your streaming career on your chosen platform.
Happy streaming!