Instagram is one platform most of us access on a daily basis. If you're one of the girls who spends long hours browsing on IG feeling there must be something worthwhile you can gain out of it, the good news is — yes, you possibly can!
There are a number of money-making ways you can explore on Instagram. The key here is to figure out which ones suit you best. Make the most out of your "girl charms"! Here are some ways on how you can make money on IG as a girl:
Ways to Make Money on IG as a Girl
Sell Exclusive Photos or Promote your Patreon Content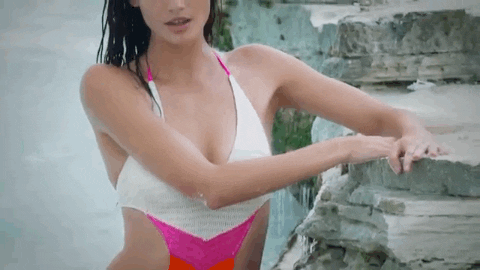 If you're into modelling, you can actually sell exclusive photos to interested patrons on Instagram. They can request you for the poses they want, or you can tell them the available poses they can choose from. If you're not comfortable showing off too much skin — that's perfectly fine. Just pose for photos you are comfortable doing!
A lot of female online personalities who post similar photos on Patreon also promote their content on IG. Doing so could attract a wider audience and possibly gain new subscribers. Similarly, if you are active on Patreon, you can also post snippets of your content on your Insta handle for your fans to check out!
You can offer various photo sets (like set A and B) and sell them for a price online. If you want to spice up your photos, consider cosplaying famous anime characters or video game characters. Considering you'll spend on wigs and outfits, this might cost you more but you can always adjust the prices of your photo sets accordingly.
Pokimane, Twitch's #1 female streamer, actually traces her early roots back to cosplaying League of Legends characters. It's one of the few things that helped her establish her name at the top. She saw an opportunity and hopped on it.
Be an Influencer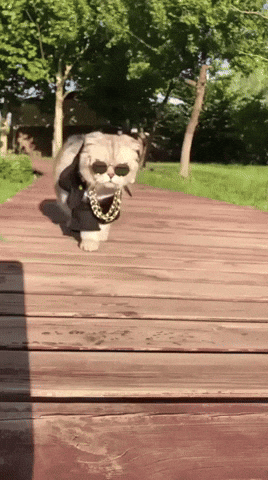 Nowadays, influencers are all over Instagram. More and more influencers are joining the industry as they review well-known brands and acknowledge various sponsorships. If you want to make money on instagram, you might want to look into how to become a female influencer.
There are a lot of girls who are earning from being influencers on the platform. The first thing you need to establish, though, is a solid following. A thousand followers might be enough for some local brand partnership, but if you want the big brands to notice you — it's better to build at least a few thousand followers who can actively engage with the content that you offer.
These brands can pay you an influencer talent fee for your service. Other than that, you may also get free products and exclusive discounts or deals.
Sell your Art, if You're an Artist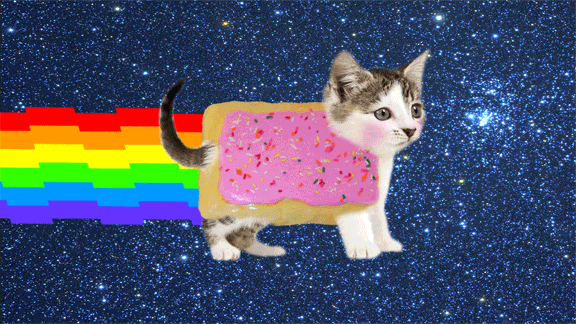 If you're a modern day Picasso, you can actually do art commissions on Instagram and profit off it. Modify your prices according to size, complexity of the subject, art style, among the other categories you deem fit. Instagram makes it easy for any artist to upload their artworks and build an online portfolio for new customers to see.



Just don't forget to put a watermark on your works! The last thing you'd want is for some online leech to steal your artwork or claim it as their own. Only send your official works to your IG clients on private emails and other secure modes of file transfer.
To avoid getting scammed, you can ask your clients to pay a downpayment fee first (at least 50% of the agreed price) before you work on the piece. They can settle the remaining balance once the artwork is complete.
Be a Brand Partner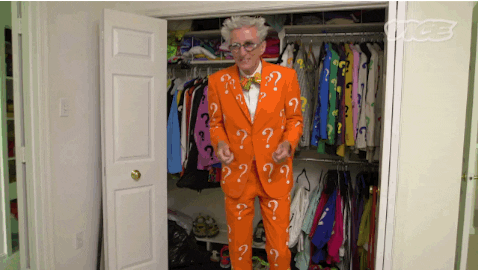 Brand partners are usually paid to promote or personally review new products. Becoming a brand partner on Instagram makes it easier for you to reach a wide audience on the platform by using hashtags and tagging the brand's official accounts. Just make sure to capture IG-worthy photos and fill your feed with visually pleasing shots!
Use the latest filters, add some stickers, and caption it up. Feel free to be creative! You can also share snapshots of the product using the Instagram Stories function.
Well-crafted captions are also encouraged, just as much as specific hashtags to spread your posts. You can earn a commission depending on the contract or agreement you settle with the brand you decided to partner with.
Collaborate with Online Shops
Aside from becoming an official brand partner or an Instagram influencer, you can also collaborate with online shops by giving their official accounts a shout-out or mention. This is ideal if you have a great reach on the platform. Online shops are likely to ask rising personalities to expose their brand to a wider audience — dutifully giving them a talent fee for doing so of course.
Nothing in this world is free! We live in an age of consumerism, so it's only normal to see different marketing efforts implemented across social media channels.
In collaborating with online shops, make sure you are tagging the right accounts on your posts or mentioning their specific accounts. You wouldn't want to tag the wrong person and lose potential profit because of that simple mistake!
Link your Paypal or Venmo Account
Probably the easiest way to make money on Instagram as a girl, you can link your Paypal or Venmo accounts on your posts. Generous patrons may give you a few bucks every time you post the link on your caption. May it be for buying new clothes, treating yourself to a pamper session, or checking out the latest make-up line, donors are likely to give you money if you are nice enough to ask for it!



Be Viral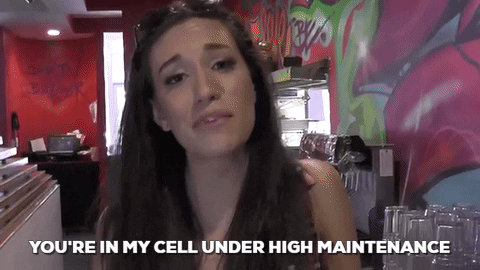 Making money on Instagram as a girl requires effort, patience, and determination. There's no secret to becoming an overnight internet celebrity. However, the closest thing is to establish a trend or become viral — but only do so in a good way.
Being viral on the platform would mean more exposure for your name and your account. More users will check on the content that you offer, giving you the perfect opportunity to bring in new followers.
If you become viral on IG, it's easier for you to build a following. Then, having a solid following will help you land deals and exclusive sponsorships. Think of it as a la domino effect!
Upload Exclusive Covers on IG
If you're musically-inclined or born with a golden voice, share your talent to the rest of the world while getting paid for it. For one, you can contact non-mainstream bands and help them gain exposure by doing covers for their songs. In that way, the band can reach a wider audience (thanks to your following) and you can earn some bucks for the partnership.
Uploading your covers on IG can also help new viewers discover your talent. If you're lucky enough, there might be an agent out there who's willing to scout you and sign you up!
This isn't merely limited to singing, though. If you're great at mixtapes or remixing EDM, you can also share that talent of yours on the platform. A rule of thumb: do not be shy. Holding yourself back is only one common mistake you'd want to avoid (out of the many) if you want to be an internet personality.
Promote Games!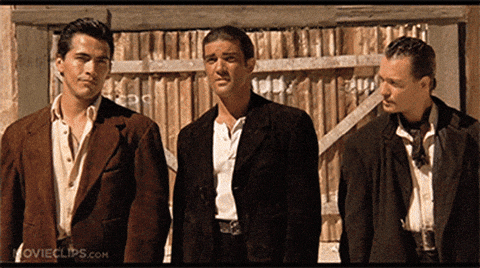 If you partner up with a particular game, you can upload snippets of your gameplays on IG for users to check out what you're playing lately. You can also add in some personal reviews and share your experience with everyone.
Think of it as becoming an ambassador for the game. Not only are you expected as the face of the game, but you are also expected to be one of the users actively playing it. Game companies are likely to pay you for the sponsorship, given the circumstances.
This also includes informing your followers of any upcoming conventions, major tournaments, and the like. Make sure to craft creative posts related to the game!
Be an Online Seller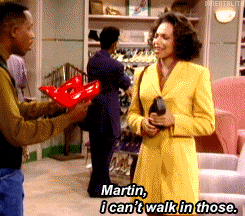 Learn the ways of Marie Kondo and declutter your space at home! Discard the things that "doesn't spark joy" anymore, but don't simply throw them away. You can post photos of these pre-loved items on your IG account and sell them to interested buyers. Chances are, you can earn a few bucks if you make a successful sale.
If you want to take on this opportunity as a full-time gig, you might want to contact a supplier to become a legitimate reseller. Some online shops pre-order the items before they can ship them out to buyers, so better learn how the system works before you take part in it.



Making profit off your items is great, but impose prices that are too expensive. You wouldn't want to discourage lurkers who are browsing your online shop on IG. Giving out discounts or free shipping deals can also potentially bring in more sales.
Show Your Collector's Item/s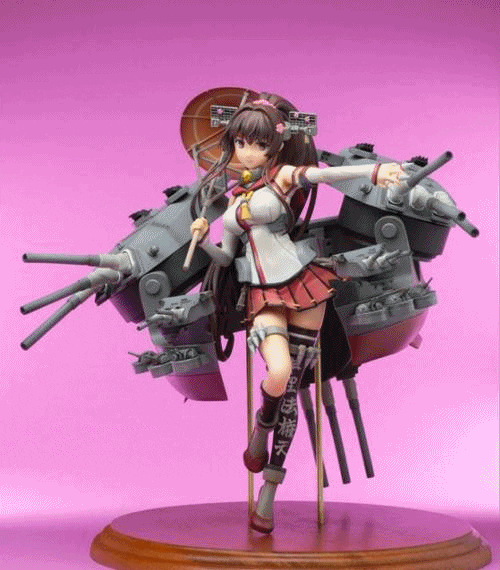 If you have an exclusive collection that you are proud of, why not showcase it to the rest of the world via Instagram? Female influencers already hold a certain appeal on the platform, and if you can prove that you're a unique IG influencer with exclusive collectors items— that may only add more charm to your name.
Adding more flair and personality to your online branding can go a long way! You can attract like-minded fans who are into the same stuff you adore, may it be video games, books, tv series, among many others.
Showing your exclusive items may bring in the possibility of an auction. There might be an interested buyer or two who is willing to pay you twice (if not thrice) the original price of your collectibles. If that's not tempting enough to consider, we don't know what is!
Promote or Review New Restaurants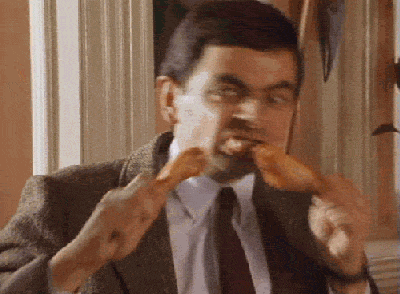 Foodie girls can now do the thing they love the most while getting paid for it. Doesn't it sound like a typical dream job? Exploring new restaurants in the area and reviewing their menu items to share with the online community on IG can give you extra money on the side.
These restaurants or trending food shops are likely to give you a talent fee for the exposure. In most cases, the food you'll review will also be free of charge as well!
However, this is only idea if you've already established a name for yourself. Doing so requires you to have a decent number of followers, so more people can be aware of the new restaurant in town.
Redirect fans to your blog
Product links and links redirecting to your blog are important if you want to make money on IG. You can link every post (may it be an image or a video snippet) with relevant CTA's redirecting them to your blog. Or, you can lead them to the main site where they could purchase the item if you're running an online shop.
Having page hits or views can help your external paid ads gain traction. That said, with more audience checking out your site, more users can discover ads they might want to try or see for themselves.



Although IG doesn't allow clickable site links as of the moment, users will just have to settle with rewriting the link in their browsers.
Content You Can Consider for your Feed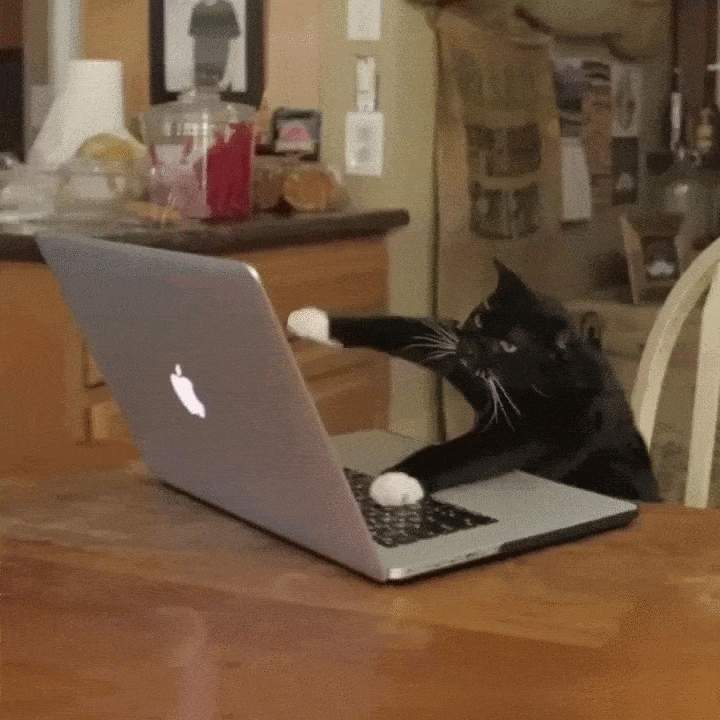 If you're having a hard time brainstorming for possible content to post on your IG account, you can start off with travel-related posts if you have a great wanderlust. Posting well-curated, beautiful travel photos can attract potential sponsors and brand deals. If they see that your content is worthy to represent the brand itself, you may even be offered a deal to become an official brand ambassador.
You can also consider art-related posts if you're a bit of an artist yourself! From doing commissions to creating personalized crochet dolls, your choices for unleashing your creativity seems endless. To make a profit off it, sell your pieces at a justifiable price and establish a name for yourself in the online art community.
For the girls who are musically-inclined, you may also opt to do exclusive covers and partner up with indie bands for exposure. Some bands may pay you a talent fee and you can use that as a way to monetize your content. Although you can't upload full videos (up to 4-5 minutes) on IG because of it's 1-minute video limitation, you can highlight a 1-minute section of the video that you think will intrigue viewers the most.
Posing and modelling for the 'gram remains to be a famous option if you want to gain profit off your IG content. Generous patrons may pay you for exclusive photo sets, with poses of their own choosing. If you're into modelling and the camera is your friend, this may be a great option to consider! Who knows, a modelling agency may be bound to discover you through your handle.
Use your "Girl Charms" to your Advantage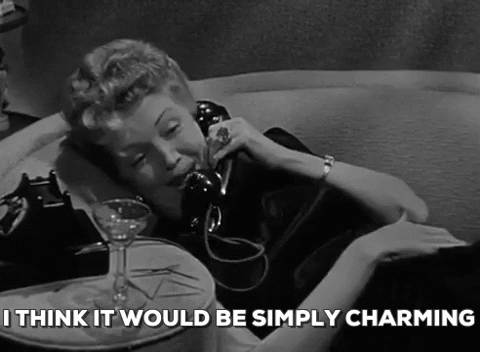 The key to making money on Instagram as a girl is to use your "girl charms" to your advantage. There are plenty of reasons why female influencers are successful in dominating the platform, with both male and female fans updated with their every post.
On Instagram, you can curate well-crafted content that will effectively resonate with your viewers. It's similar to marketing, except the product that you're offering to the world is yourself. Create a personal brand and make the people love you.
Generous patrons are likely to give their favorite female influencers some donation as a way to support them in their endeavors. But of course, you have to work hard for it. There's no such thing as a free lunch today. You have to give these donors a reason why you're worthy of the support they are able to give.
Benefits of Using IG to Generate Revenue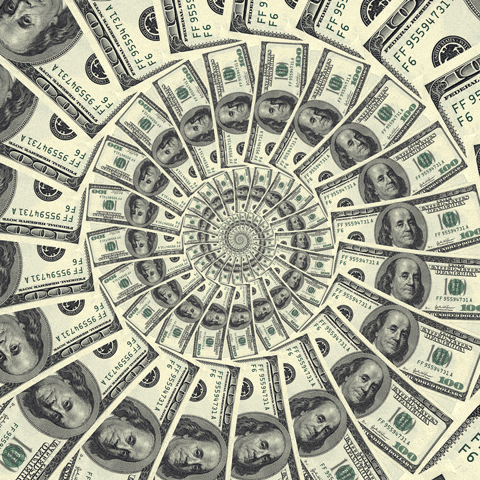 Instagram is relatively easy to operate. As a newbie, you won't have a hard time figuring out how the user interface works since the platform is similar with other leading social media channels. You can post, browse, add hashtags, tag other accounts, and post on your Instagram Stories (which is like Facebook's My Day feature).
IG also remains accessible to everyone, especially those who are on iOS and Android. Even if you're from the other side of the globe, you can cultivate an online following from those who are outside your own country. Just make sure your content is something that fans can relate to and enjoy worldwide.
You can also easily reach your target audience on IG, thanks to its hashtag feature. Adding relevant hashtags to your posts can make it easily searchable by like-minded individuals. Always make use of this feature to boost your own engagement! Aside from that, you can also tag official accounts if you're a brand partner. Doing so will give exposure to the brands you're partnered with.
Your posts' visibility on the platform can also be easily boosted, especially if it has accumulated a great number of likes. With more likes on your post, it can easily show up on the feed of other people who are browsing through what's hot and trending. This can make it advantageous for you to reach a wider audience who can be potential followers.
Compared to streaming-related activities, posting on IG can have a rather relaxed schedule. You aren't really expected to stream everyday at a specific time. Posting a few times per week is enough just to keep your following engaged. But if you're a newbie, you might consider posting on a daily basis initially to grow a solid following.
Instagram opens up a wide number of opportunities. This can be through brands reaching out to you, artists who can offer you a talent fee, or agencies who'd like to manage your activities outside the platform. There are lots of money-making ways you can explore on IG especially if you're a girl. Just be on the look-out and once an opportunity presents itself, seize it!
InstAVOID: Things you Should Avoid Doing on IG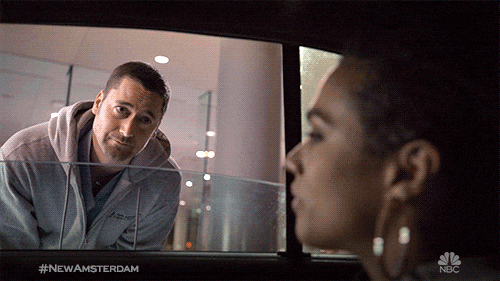 Poor photo or video quality can make your viewers lose interest. Make sure you post high-quality photos for everyone to appreciate! This is a good investment especially if you want to be an IG influencer in the long run. Fans can see how dedicated you are in pouring efforts for the content you create.
If your captions and posts are also minimal, fans may forget your existence quickly. Try to be consistent. Make sure you post on a steady basis to keep them engaged. Make the most of the caption and hashtag features, and add witty yet relevant ones in your posts.
IG's pitfall is also one where it provides for a pseudo-reality among its users. At the end of the day, remind yourself that your likes and total follower count does not equate to your worth. You don't need to rely on online validation to boost your self-esteem. Allow for it to make you feel nice, or happy about yourself, but don't define yourself based on your IG persona.
Also, be wary of the stuff you post online. As a girl, your personal identity can be attacked and stolen as hundreds of anonymous online users may steal your photos and use it for themselves. Just post photos you are comfortable with, and don't reveal any personal information on the platform. This is also one good way to protect yourself from scammers and con artists.
Conclusion
There are so many ways to make money on Instagram, especially as a girl. You just have to invest time and effort in figuring out which one is the best for you. Keep in mind that some categories may require you to have a particular talent or skill, like being musically-inclined or visually pleasing like that or a supermodel. If you find yourself the best candidate for a particular category, seize it! The world is your oyster.



However, there's no need to be disheartened if you do not see yourself talented or photogenic enough. Surely you can charm your fans on the platform if you drop witty one-liners or inspire others! Establish a fun online persona for your fans. Make yourself likeable and relatable, so more and more fans join your following.