Where it all started:
David Dobrik, a Slovak-born internet personality, actor and most recently talent-show judge has celebrated four years of YouTube content creation.
Though the celebration is mostly on Twitter and Instagram, David's brand of quick cut humor and out of context sketches have skyrocketed his fame on the internet with his signature Vlogs or video logs where he documents the jokes, antics and other daily activities of him and his friends in short four minute and twenty second videos; this earned them the loving nickname of the "the vlog squad" from fans the world over.



What David has achieved is truly remarkable and today we'll be discussing everything from his beginnings, his loving relationship with SeatGeek, the group of friends he has made, and the cherry picked best and worst moments of his entire (with at the time of this writing, six hundred and eleven vlog entries) vlog repertoire.
David Dobrik was born in Košice, Slovakia in July 23, 1996. I literally had to copy paste that city from google because I had no idea how to write it.
Anyway, his family moved to Vernon Hills Illinois not long after. He was also protected by DACA or the Deferred Action for Childhood Arrivals act when he was 6. DACA or the Dream Act essentially means that children are protected when they come through the country through illegitimate ways – unfortunately, DACA now is being rescinded by President Donald Trump, understandably infuriating David because without that act, he would not have gotten this far into his career and this much success if it wasn't for the act in the first place.
Explaining His Comedy?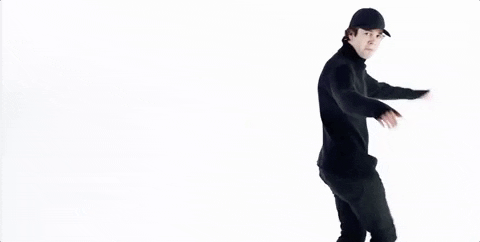 Why it works
From his beginnings on Vine, a platform that allows users to post and spread 6 second videos, originally meant to be ordinary things going on in everyone's lives – David, and many content creators saw the app for something more.
Something they could express themselves with and something they could experiment with. Thus, the age of vine for comedy sketches or talent showcasing has begun and David has gained a massive following with his comedy.
Most of the videos on Vine were self-referential, provided small to zero context on the story they're trying to portray and relied on a lot of random things, ironically those types of videos were exactly what the people were looking for, thus gaining a lot of views – David's vines however were different, it had the same fast paced feel that most videos have sure, but David's style for comedy centered around scripted sketches.
Try thinking of Saturday Night Live but instead of actors with a story to follow, it just zips right past to the punchlines. I don't know how accurate that description is but one look at David's vines and you'll see what I'm talking about.



He doesn't rely on the characters on the video to deliver the joke but instead on a punchline that delivers a twist to the plot he has established.
David Dobrik is so skilled at making these sketches and gained a massive following on Vine mainly because Vine was perfect for the comedy he does.
The short video format of 6 seconds relieves the burden on David to create an entire backstory for characters as what I said before he specializes on the punchline.
In his videos the punchline isn't drawn out or isn't too quick it's just enough to make the viewers quickly digest and react to it. It's like the classic knock-knock joke, where it is straight and to the point.
This could be done by adding not one, but two punchlines on the same video: one to deliver a normal joke and another one quickly on top of it to heighten the comedic effect, like a plot twist that makes the joke either turn to a darker route or a more ridiculous one. His type of comedy does have one flaw in it though, it is almost impossible to do without the assistance of others.
I mean it is technically plausible, you could just make up a joke and add a plot twist in the end where somebody dies or gets offended; but nothing could beat the impact it has on viewers when other people inside the video provide a sense of immersion, like an addition personality.
Like, adding chocolate sprinkles to an ice cream cone: you could eat one without the other, but doesn't it just taste better when you have both?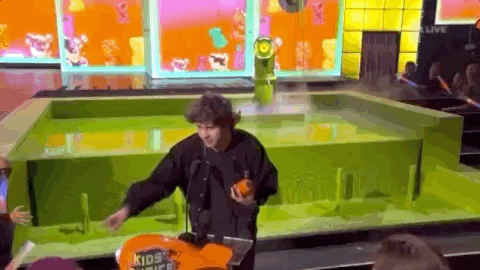 Thankfully, the flaw in his comedy has been patched up through the means of his friends.



I'll get to introductions and their names later – his friends who were also famous content creators on the app, provided an additional dash of flavor, and since Vine at the time did appreciate self-referencing videos where one video could refer to another video from another creator, his friends provided viewers a sense of community where these funny people where the same yet have totally different types of comedy.
It was like seeing everything and everyone coming together and that Vine was just one large group of friends. For example loading up a video from David Dobrik and then suddenly seeing an appearance from Liza Koshy with no prior warning (his girlfriend and former Viner, but I'll get to that later.) seems like a pleasant surprise and all of a sudden the video just got better just because of her, because she served as a reminder that underneath it all Vine is still a community that everyone could actively participate in.
Most of the friends he has gained from Vine eventually transitioned into what everyone now known as "The vlog squad" – his circle of friends consisting of social media personalities has given him a wider audience as their channels give him exposure, not to mention he is also very close friends with Josh Peck, the nickelodeon star well known from the hit show "Drake and Josh" a show to which David has said he has an unhealthy obsession with (and with a dream come true, he has met most of the main cast from the show).
The Adventures of The Vlog Squad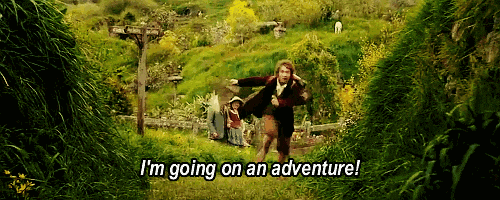 A sneak peek into their crazy antics
Sadly Vine slowly declined and content creators were left in the sidelines as celebrities who obviously have a larger audience began to prefer the use of Instagram.
Vine slowly died down despite having millions and millions of users slowly but surely. Since David Dobrik moved to Los Angeles to find leverage on his Vine career, he quickly adapted and began his own YouTube channel; but it was only until the first David Dobrik's vlog he started getting traction.



Vine's influence didn't end with its death though. Its legacy continued as David Dobrik has noticeably used the short video format on his new YouTube channel in the form of "David's vlogs". Everything from his friends playing an active role to skits, plot twists in semi-scripted sketches, or grand gestures documented and all densely compacted into more or less four minutes and twenty seconds.
Surprisingly, David's format leaves him out of the spotlight – he does play an active role in each video however he is rarely in front of the camera unless providing context or a short introduction to the upcoming video. His vlogs became a signature for him that is known worldwide, fans would literally scream to have a small part in his vlogs, it was like a separate currency in the internet world, currency that is like gold.
His friends or the other members of the "vlog squad" would do ridiculous feats just to have a simple shout out or to be part of his vlogs. Over the six hundred course of his vlogs I'll try to list off a few examples just to show how much dedication and perseverance the vlog squad is for their content:



Throughout all the videos he has posted, all the crazy and ridiculous things they've done is almost countless. His friends would happily oblige any request David has just to be put inside the vlog with their social media links in the description of the video.
This gives them a portion of David's millions of followers. The vlogs he has made have skyrocketed his success and fame because it was somewhat unconventional – David Dobrik's videos have been compared to a sitcom before, with David's laughter that many have noted to be contagious serve a laugh track and with a cast of colorful characters that provide genuine laughter amongst themselves.
The complete cast of the vlog squad is hard to pinpoint as some have come and gone but notable personalities and very frequent appearances on his vlogs are:
Jason Nash, an actor responsible for the vlog's over the top comedy involving costumes or physical pain.
 Josh Peck, the nickelodeon star who is very quick-witted in his jokes and is skilled in adding commentary on what happens in the videos.
Zane Hijazi and Heath Hussar, their own hype men that are great at giving emotional responses.
Nick Antonyan, a.k.a Jonah (because of his resemblance to the actor Jonah Hill) the guy who everyone turns to when there is a dare to scary for everyone else.
Alex Ernst, the one responsible for destroying a lot of IKEA's little white coffee tables; he is known for over-the-top reactions he could make on just about anything (including driving all the way to the dessert to burn a coffee table, only to be stranded for hours because of sand sinking in).
Natalie Noel, David's own personal assistant and childhood friend. Everyone is basically suspecting the both of them to be dating nonetheless, she seems to be the soft-spoken one of a group filled with large voices but she still contributes a lot in terms of humor.
Breaking YouTube's heart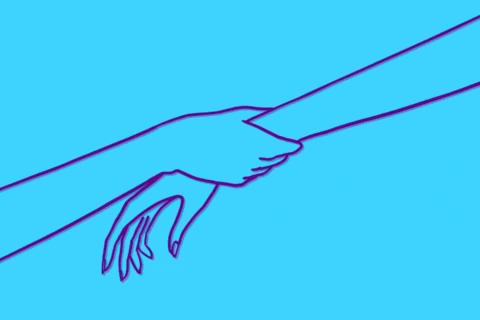 Liza And David's break up
Liza Koshy, David's ex-girlfriend with a very bubbly and hyper personality that is simply infectious to viewers and to the rest of their group. They were one of YouTube's sweethearts as their chemistry together was surely impressive and most importantly natural.
It is amazing how two people could still maintain the level of mutual respect and support that they have for each other despite ending their two year relationship.
Their break up video broke the hearts of millions of fans around the world but was still understandable as they both felt they were drifting apart. In a lie detector test, David has admitted that he still wants the both of them to get back together and in an interview with Liza Koshy, Liza has openly admitted that she still considers David as her best friend.
David and his friends certainly do a lot for content on their vlogs and although a lot of it is centered on David, they do seem to genuinely care for each other. They do ridiculous stuff for the sake of content for David's vlog, and David in turn is more than happy in providing suggestions as well as short pranks for them to do.
It does not mean that David is just sadistic in pulling the strings, nor does it mean that his friends use him for the audience he could reach; they genuinely care for each other through the ups and downs and this is a huge part of what makes his vlogs successful, because it is relatable. Relatable in the sense that the viewer feels they are a part of the group, the inside jokes could only be understood by long-term fans while simultaneously not too confusing for newcomers, they talk close-up to the camera like they're directly addressing the viewer, and the way their personalities bounce off each other in such a natural way, makes them seem like the group of friends that a lot of people would like to be a part of.



David also does not use any censorships on how vulgar their language could be, adding more immersion that this is a real group of friends despite sacrificing monetization from YouTube – the lost ad revenue is worth it just to provide funnier dialogue (Try imagining Pulp Fiction without the curse words, that's what would happen if David imposed censorships).
There is also a factor that plays a huge role on why a lot of people like their group, and it's that unlike a lot of YouTube videos centered around vlogs and groups of friends like Jake Paul's team 10 – the vlog squad is totally harmless to the public as they do their antics amongst themselves and never towards other people never doing any sort of public damage as most of their videos are done inside their apartment or in David's house.
Despite having a lot of money, good looks, and fame, the vlog squad still has their feet on the ground as they never brag about how far they've come or how they're different from other people as they actively interact with strangers and treat them as equals, incorporating them within the vlog and highlighting their likeable personalities which makes them very admirable in contrast to other group-focused vlog channels who like to flaunt how much money they've earned – David's group do what they do for fun and getting revenue just seems like a plus to doing what they love.
YouTube's very own Oprah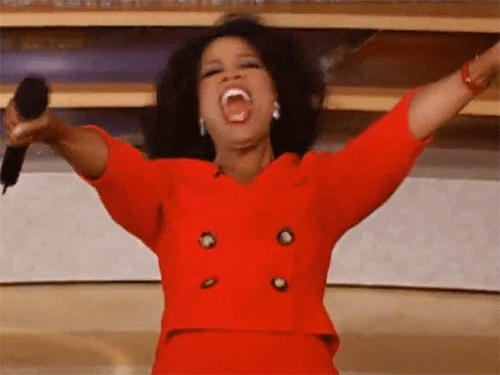 You get a car and you get a car…
David has also shown his appreciation towards his friends and fans by giving them a lot of gifts and cars worth literally thousands of dollars. Through Seat Geek's generous help and appreciation, he was able to give most of his friends luxurious vehicles as a surprise that they clearly appreciate as their reactions are being recorded by David; this results in a lot of tears of being shed from the one receiving the gift and the one giving it.



SeatGeek also clearly love David as they have paid 50% of David's dream car, funded most of car giveaways, and even sponsored David's own surprise party for his achievement of ten million subscribers.
There's a reason why SeatGeek just adore David as he rarely accepts sponsorships from anything and almost only markets SeatGeek, so much so that fans have associated the two that if you mention David Dobrik, you would automatically think of SeatGeek and vice versa.
David doesn't rely on sponsorships to give back to the world though. He has given one of his friends twenty five thousand dollars to pay of the remaining tuition needed from graduation. He has given a homeless man with a year supply of Chipotle to a random homeless man that happened to be a fan as well as clothes and even a brand new car.
Speaking of Chipotle, it's a Mexican restaurant that David has free access to via card that Chipotle gave him, the card is not especially exclusive to David as he lends the car to his friends on multiple occasions. David has given basketball tickets, super bowl tickets, and even an all expense trip to Las Vegas.
David Dobrik has also given his specialized merchandise line which is a huge part of his income to multiple people. He has stated before that he doesn't have any other clothes aside from his merchandise and as time goes by, it does seem to be a joke that turned out to be true.
The most popular of his merchandise are the "clickbait" clothing line that has the word clickbait printed, the reason of this is that David is aware of how enticing the thumbnails and titles of his video and hence the term "clickbait", baiting people to click on the video to watch it.



Nobody seems to be bothered by this as despite having slightly misleading thumbnails which includes David's face in the foreground and a footage on the background based on the title which is written in all caps.
David Dobrik is a great example of never forgetting who lifted you up to success as even his fans are given a shout out every time the a vlog ends, and he has shown his appreciation of his friends time and time again.
His fans are understandably crazily loyal to him; enough to chase their car as a mob during fan meets, running towards him despite him holding a huge flamethrower, and even standing in front of him during a dart trick shot. David could have huge celebrities in his videos but still make it about his friend as seen in Zane Hijazi's birthday party, where David surprised him with Kendall Jenner but still everything in the video revolved around Zane.
He has also surprised a homeless man in need with a car clothes, and food but he still used the title "Best friend confesses feelings for me" even though he is ironically associated with click bait, he didn't rely on any sponsorship to help or wanted to use the man for his thumbnail or title.
This just goes to show that fame and fortune does not corrupt every one and it up to everyone to always keep their feet on the ground when their soaring high on success. The videos all start with same intro and outro but the content in between is very different from other videos but still retain their personalities that make it somewhat familiar.
David Dobrik has achieved internet fame through the same process, through the same format, with the same group of friends and yet each and every video he has made varies from one another and in an age of misdirecting titles on YouTube videos, he delivers every single time on what the title on the videos is.



David Dobrik and his group have truly done something amazing, and have introduced the internet to a way of content creation that treats their fans as if they were part of their circle.