Streaming isn't just limited to games alone. In fact, there are a couple of other streaming categories you might want to consider if you're not the biggest gamer in the world.
A lot of platforms are lax when it comes to non-gaming content. Twitch, for instance, has a great following on their "Just Chatting" category where streamers chat with their viewers and just talk to them throughout the entire stream.
Other platforms like Mixer has also encouraged streamers to take the road less travelled by streaming non-gaming content such as web shows, podcasts, and IRL streams. They acknowledge that it's sometimes nice to take a break from the usual games to stream some creative content.
The rise of non-gaming content



Lots of artists, craftspeople, musicians, and vloggers have found their home on different streaming platforms and brought their community spaces with them. To watch various people share their passion and interact with one another is something worth watching, apart from the usual gameplays.
Non-gaming streamers have experienced a boost in average views. These channels continue to grow by the day, expanding the set concept of what streaming services can offer. It provides a wonderful opportunity for content creators to find support, accessibility, and new fans.
Accordingly, it keeps many viewers excited for the future of streaming. Live streaming is rather spontaneous and unpredictable compared to pre recorded videos, a sentiment echoed by gaming superstar Ninja. To entertain people live is an art within itself and in so doing, people get to really see who the creator is authentically.
No cuts, no blooper reel, or anything of the sort. Once the live button is on, you're showcasing the real you to the rest of the world.
However, streaming your usual games all the time can get rather monotonous at some point. If you want to spice things up for your channel, you can choose to offer your viewers content that is beyond gaming.
Some platforms generally allow other categories for you to stream. This includes:
Creative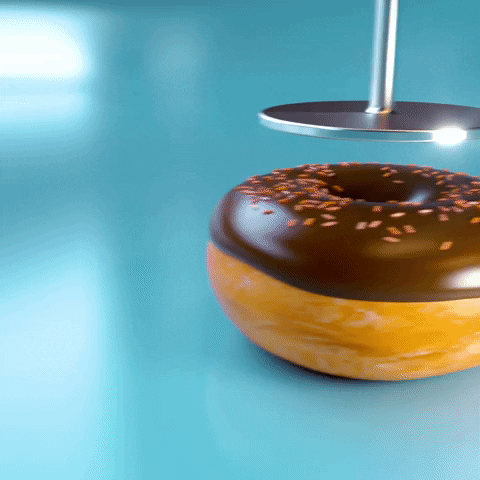 (Art, Hobbies & Crafts, Beauty, Cooking, Painting, Reading, and Motion Graphics)



If there's a sleeping Van Gogh or a crochet master inside you, consider this category as the perfect choice! Creative streaming is now trending among those who adore the arts. Showcasing your talents to the rest of the world is one great way to find like-minded people who share the same passion as you do. It's also a great avenue for your works to be appreciated, especially if they aren't getting any real-life recognition.
Some of the activities you can consider doing are painting, crochet-making, doll-making, cross-stitching, beauty and make-up tutorial, cooking, reading, and creating motion graphics.
Why stream Creative content?
One user shared on Reddit how he spends around 70% of his time watching art and creative streams. However, he also warns that growing a large viewer base might be much harder than streaming the usual games.
He suggests to do simple networking if you want to grow your channel. Check out other artists' live streams and try to nicely strike up a conversation. Aim to become a part of their community.
There's a growing viewer base in the creative category, although not as big as gaming (yet). But you'll get a sense of community, as you'll see similar faces popping up in different streams.
Essentially helpful to those aspiring artists and crafters, since they can see different styles of doing things to polish their own skills. It's also one of the new ways to learn art without actually attending art school.
Music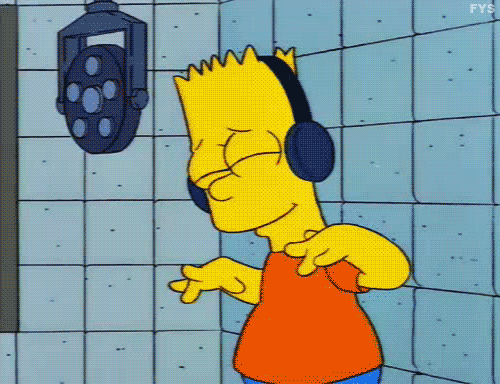 (Remixing, Singing, Performing Arts, and Autonomous Sensory Meridian Response (ASMR) videos)
From classical music to EDM — you can find different musicians take their musical talents on stream. It's a great opportunity for various artists to share snippets of a track they're currently working on, asking insights from viewers who can give them an honest review.
For aspiring musicians who are working their way to be discovered by a label, streaming provides the perfect chance for exposure. If things go their way, it's technically considered as free publicity.
On a side note, Autonomous Sensory Meridian Response (ASMR) videos are also on the rise. These videos refer to the tingling, calming sensation some people experience in response to certain audio or visual stimuli. ASMR streamers do not talk too loudly, but instead focus on soft sounds such as whispers or finger tapping.
Why stream Music content?
Streamer Damnnatesgreat shares how he usually streams music production on Twitch and still yields an adequate number of views. He also watches other people do the same, and still see there's a decent amount of viewers checking out music related streams.



There's an audience for artists on his chosen platform, which he is thankful for. These close-knit communities are notably some of the most supportive ones.
Special events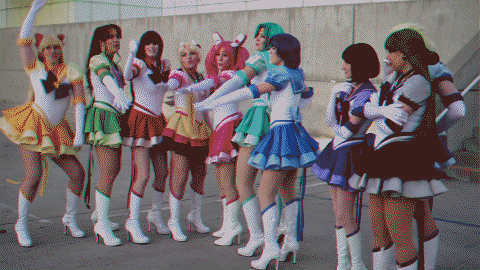 (Conventions and expo)
Special events are a great way to collaborate with other streamers and bring in more views. Showing you are a part of a certain community gives you a chance to meet other like-minded fans who can potentially be a part of your channel's following.
Personally going to special conventions and expos can also give new viewers an idea of the content you are offering. Since these types of events are likely to be highly documented, it also gives you a chance to grow your channel by appearing in various brand publicity materials and photos.
Why stream Special events content?
Major events and conventions will always spark an interest in many gaming enthusiasts or cosplay fans. Keep in mind that not everyone can personally attend the event, so at least they can check it out through live streams to keep themselves updated with what's happening.
Aside from bringing in more views, this is also a perfect way for you to show new viewers what your channel's content is all about. If they see your channel offers something that is of their interest, you might just have another regular viewer who will tune-in to your scheduled broadcasts!
Other
(Real life streams, Travel & outdoors, Sports, Podcasts, Web shows)
Real life streams can also attract a decent number of viewers. Without a titular game to serve as the main focus of the stream, IRL streamers will often search for content in the real world. You can choose to live-stream your niche hobbies, travel adventures, or everyday life.
On Twitch, there's a particular "Just Chatting" category which is a dominating genre across the platform. True to its name, streamers go live and talk to their viewers for the entirety of the broadcast.



If you're an outdoor person, you can also share travel and outdoor live streams to your viewers. It's a nice way to get in touch with nature, without them having to step a foot outside. In the midst of their busy workload and tight schedules, watching these streams can make them feel as if they're a part of the stream itself.
Why stream IRL/other content?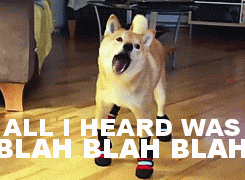 Considering h3h3productions runs a very successful podcast and NASA recently started streaming on Twitch as well, it's definitely worth a try. There has been a few successful non-gaming related streams and chances are, you can add to their numbers.
IRL streaming is quite popular at the moment. Streamer striving_light believes it's in the top 10 of what people watch on his chosen platform. Although he's a gaming channel, what helped him bring in more views is his IRL streams quite late at night. It attracts more viewers who are having trouble falling asleep.
Famous non-gaming channels
There are streaming platforms which are still exclusive to gaming content. It's advisable to first check out your chosen platform's guidelines and community rules before you branch out to other categories. You wouldn't want to be suspended or banned just because you missed reading out on the basics.
Conclusion
Overall, it might be the gaming streams that consistently steal the spotlight. However, aside from these games, there's always a part of us that loves music and has a burning passion for the arts — proving that there's always more to show in the online community. From ASMR videos to a day in the life streams, there's plenty of options for you to choose from!



Let's face it, as much as we want to join the growing gaming community, being the best in streaming games isn't for everyone. But with the rise of non-gaming content, everyone will have the chance to explore and unleash the hidden talents they haven't quite figured out yet.
Always remember, there's more to streaming than just video games!